February 14, 2023
Posted by:

wellcoindustries

Category:

Garden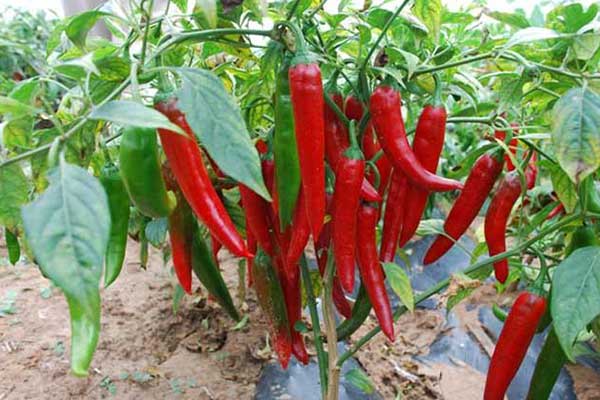 Staking pepper plants is a crucial step in the growth and development of a healthy pepper plant. Proper staking ensures that the plant grows upright, has access to adequate sunlight and air circulation, and allows for easy harvesting. However, staking pepper plants can be a bit tricky, especially for first-time gardeners. In this essay, we will discuss the different types of pepper plants, the benefits of staking pepper plants, and step-by-step instructions on how to stake pepper plants.
The Different Types of Pepper Plants
Pepper plants come in different varieties, including bell peppers, hot peppers, sweet peppers, and chili peppers. The type of pepper plant you have will determine the kind of support it needs. Some pepper plants grow tall and require sturdy support, while others grow bushy and require a different kind of support.
The benefits of staking pepper plants
Staking ensures that the plant grows upright, which reduces the risk of damage to the stem and branches from strong winds or heavy rain.
Staking allows for better air circulation and access to sunlight, which is essential for the growth and development of the pepper plant.
Staked plants are easier to harvest, as the fruits are within easy reach.
To stake pepper plants, you will need the following tools and materials:
Stakes: These can be bamboo or fiberglass, and they should be at least 3-4 feet tall, depending on the height of your pepper plants.
Twine or garden tape: This is used to tie the pepper plant to the stake.
Scissors or pruning shears: These are used to trim the pepper plant as it grows.
Here are the steps to follow when staking pepper plants:
Step 1: Plant your pepper plants
Before you can stake your pepper plants, you need to ensure that they are planted in the right place. Pepper plants need plenty of sunlight, so choose a spot in your garden that receives at least six hours of sunlight per day. Additionally, pepper plants need well-draining soil that is rich in organic matter. Make sure to plant your pepper plants in soil that has been amended with compost or other organic matter.
Step 2: Place the stakes
Once your pepper plants have been planted, you can place the stakes. Insert the stakes into the ground, about 1-2 inches away from the base of the plant. The stakes should be inserted deep enough into the soil to provide sturdy support for the plant.
Step 3: Tie the plant to the stake
Using twine or garden tape, tie the pepper plant to the stake. Start at the bottom of the plant and work your way up, tying the plant to the stake at regular intervals. The ties should be tight enough to provide support, but not so tight that they cut into the stem or branches of the plant.
Step 4: Trim the plant as it grows
As your pepper plant grows, it may start to lean to one side or the other. To prevent this, you can use scissors or pruning shears to trim the plant as it grows. Remove any branches or leaves that are blocking the main stem or are growing in the wrong direction. This will encourage the plant to grow upright and will also improve air circulation around the plant.
Step 5: Monitor the plant and adjust as needed
Pepper plants can grow quite quickly, especially in warm weather. To ensure that your plant stays properly staked, monitor it regularly and adjust the ties as needed. If the plant has grown taller than the stake, add additional stakes or tie it to a taller stake.
In addition to staking, there are a few other tips for growing healthy pepper plants
Make sure to water your plants regularly, especially during hot and dry weather. Pepper plants need a consistent supply of moisture to grow properly. Additionally, you can fertilize your pepper plants with a balanced fertilizer every 4-6 weeks to promote healthy growth.
Control Pests and Diseases: Pepper plants are susceptible to a range of pests and diseases, including aphids, spider mites, and bacterial spots. To prevent these problems, make sure to keep your garden clean and free of debris, and remove any diseased or infested plants immediately.
By following these tips, you can grow healthy and delicious peppers in your garden.