Frost cloth is made with high-quality UV stabilized spun polypropylene fabric which have different thickness offering a greenhouse with different temperatures for application in each state. 
We provide 0.55oz/sq.yard,0.9oz/sq.yard,1.2oz/sq.yard,1.5oz/sq.yard,2.0oz/sq.yard fabrics. The weight value going up,the fabric more thicker, then keep more higher temperatures. To meet different people's application requirements, we gradually have more innovative designs in shape. •Such as round in-shape coat•Extra large jacket design for extremely high trees•Plant cover within plant supports for fruit trees •Dark green shrub wraps Tent in-shape shrub cover within frame •Plant cover with fixing holes on the edge •Decorative brid protecting bag also have new improvement in color,from white to dark green Multi-applications as below: •Frost Protection Perfect for fruit tree, patio Trees,raised bed vegetables,shrubs,potted flowers,tall upright plants,etc.•Seed Germination Traps heat and mositure to speed germination and plant growth •Biting Protection Protect your plant from biting by birds,rabbits and other animals.•Terrible Weather ProtectionProtect your plants from exposure,storm,hail,snow,etc.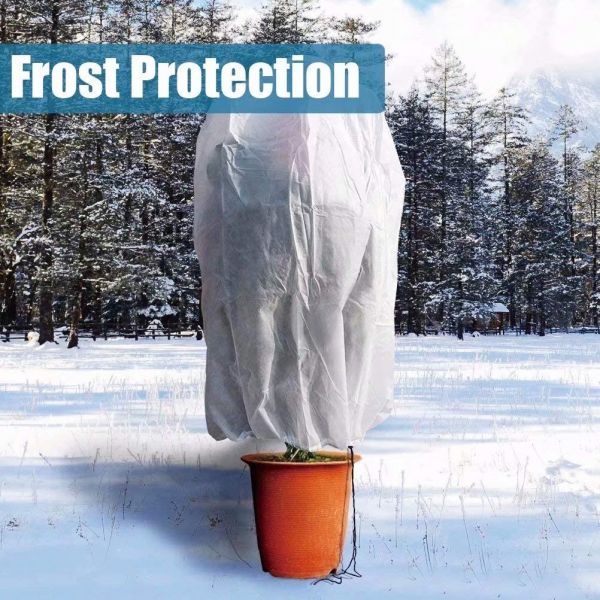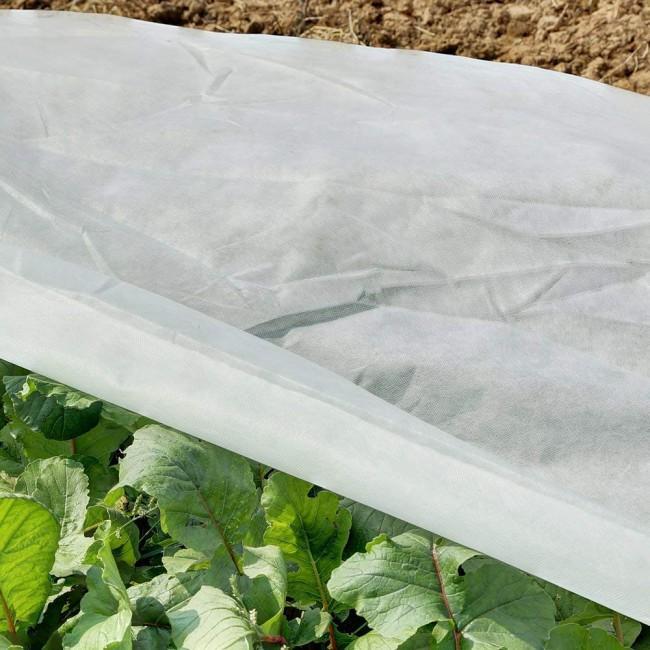 Advantages:
JACKET DESIGN Perfect for Plant size 90"-96″high and 185"-192″ round, Heavy-weight FRCs (.9-1.2 oz./sq. yard): Are usually used to extend the growing season in spring and fall, allow 30%-50% light transmittance, and recommend 3°-8°F. of frost protection.

DRAWSTRING DESIGN Easy drawstring at the openning makes it easier and quicker to cover plants during harsh weather.

BREATHABILITY High quality stabilized spun polypropylene fabric allows air and moisture to reach your plants.

LIGHTWEIGHT and soft fabric is plant friendly, no harm to plant growing

APPLICATION Protect plants from snow hail,frost in the winter and birds during the growing season,No need to remove each morning and replace each evening.