Wellcoindustries offers a comprehensive range of fiberglass products that are specifically designed for concrete infrastructure projects.
Our FRP rebar is widely used in various applications worldwide, including Bridge Construction、 Marine Structures、High-Rise Buildings、Transportation Infrastructure、Water Treatment Facilities and etc.
For these applications, our specialized focus areas include swimming pool construction and precast concrete projects. Wellcoindustries has extensive experience and expertise in supplying FRP products for swimming pools, ensuring they are resistant to corrosion and provide superior durability.
We also offer FRP products specifically designed for precast concrete applications, providing reinforcement solutions that enhance the strength and longevity of precast elements.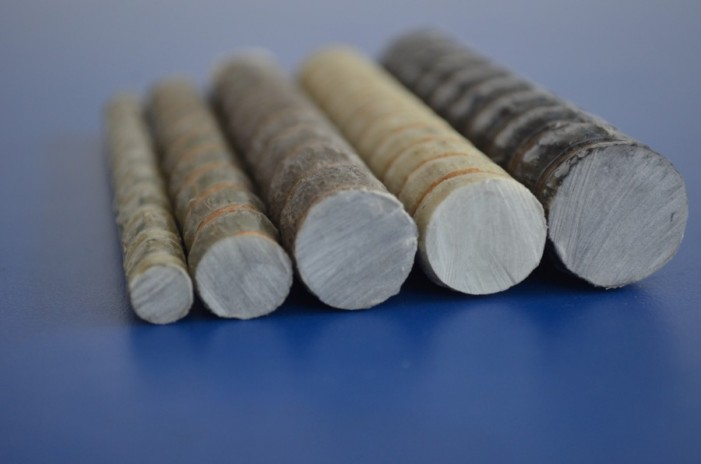 Our FRP Rebar line of products is available in so many specifications. Whether you need custom lengths, shapes, or bends we can supply it all.
If you need specific bends or curved configurations, our manufacturing process allows us to produce FRP Rebar with precise bending angles and radii. This ensures that the rebar fits seamlessly into your project design and offers reliable reinforcement.
Precast:
– Widely used in precast concrete products for enhanced durability and corrosion resistance.
– Offers superior strength while reducing maintenance costs.
– Customizable shapes and easy installation contribute to time and labor savings.
Road Construction:
– FRP rebar provides excellent tensile strength and corrosion resistance, improving the longevity of road structures.
– Lightweight design simplifies handling and installation, reducing labor and equipment expenses.
– Non-conductive properties eliminate electrical hazards during construction.
Sewer Pipe Systems:
– FRP rebar's corrosion resistance makes it ideal for sewer pipe applications.
– Withstanding harsh environments, it ensures longer service life and decreased maintenance requirements.
– Lightweight nature facilitates easier handling and installation, saving time and resources.
Wastewater Treatment:
– FRP rebar's resistance to corrosion and chemicals suits it for wastewater treatment facilities.
– Its long lifespan reduces replacement and repair costs.
– Customizable shapes allow for tailored reinforcement solutions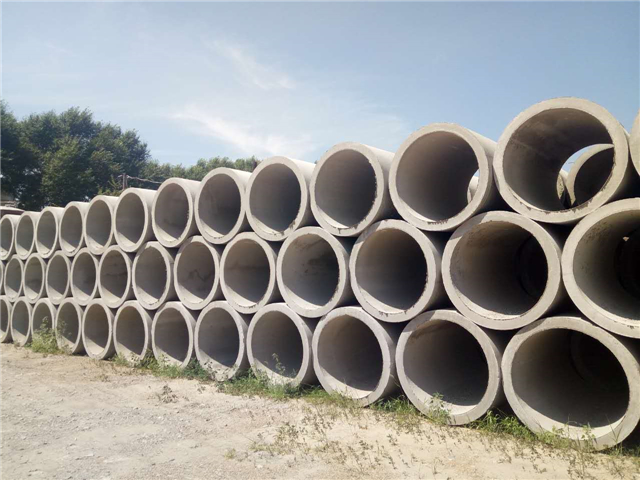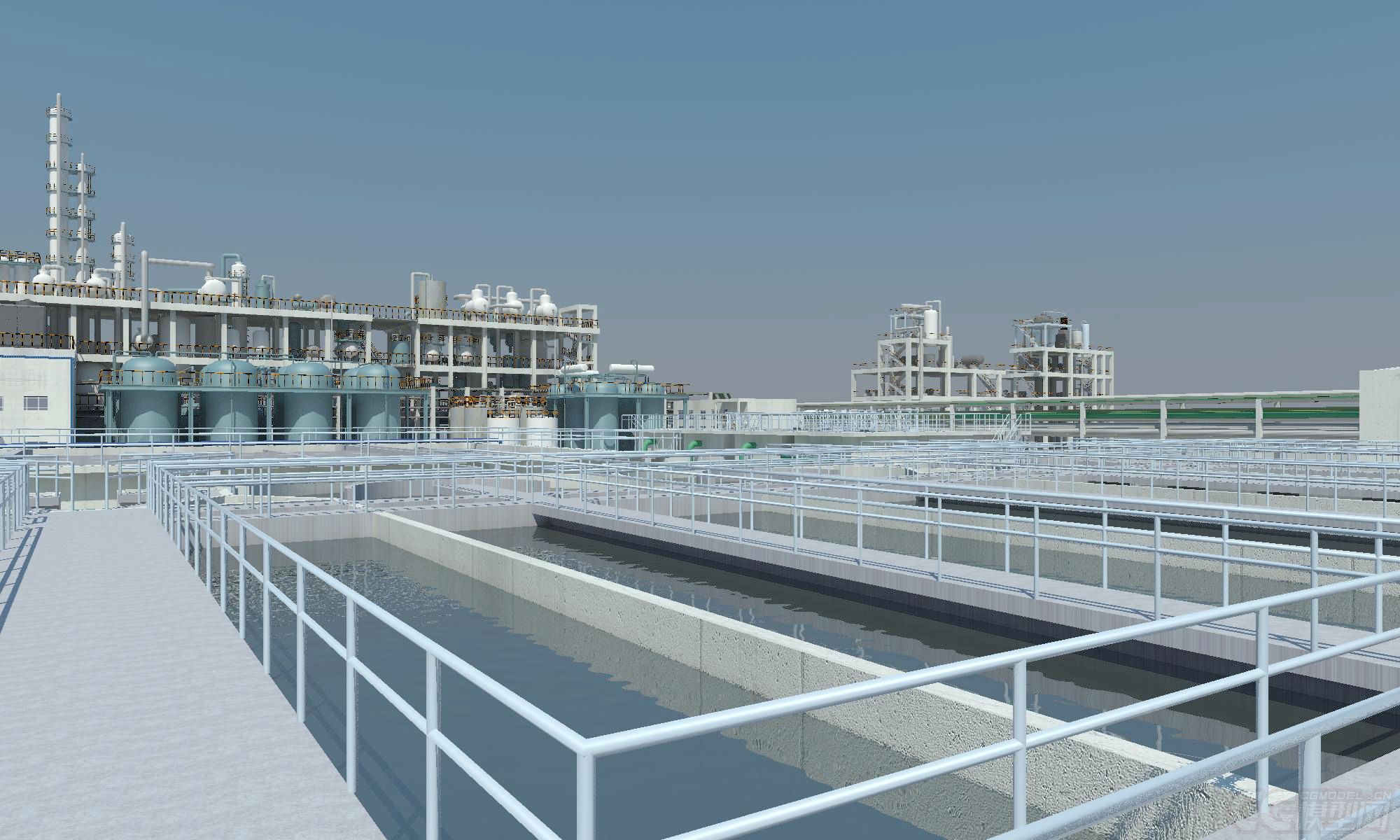 Fiberglass Rebar vs Steel
At Wellcoindustries, we understand the challenges faced by concrete structures when it comes to corrosion resistance.
That's why our fiberglass products are engineered to withstand the
harshest conditions, ensuring longevity and reducing maintenance costs.
1. Corrosion-Resistant: Unlike steel rebar, FRP rebar is resistant to corrosion in harsh environments, ensuring long-lasting durability.
2. Long Lifespan: FRP rebar is not susceptible to corrosion, rusting, or chemical degradation, ensuring the structural integrity of concrete infrastructure projects for many years.
3. Strength and Durability: FRP offers comparable strength to steel but with added durability, as it does not rust or corrode over time.
4. Lightweight Advantage: FRP rebar is significantly lighter than steel, making it easier to transport and install, reducing costs, and increasing efficiency.
5. Impact Resistance: The flexibility of FRP allows it to distribute impact loads, 
preventing permanent deformation, unlike steel rebar.
6. Electrical and Thermal Properties: FRP has low thermal conductivity and
does not conduct electricity, making it ideal for projects requiring insulation.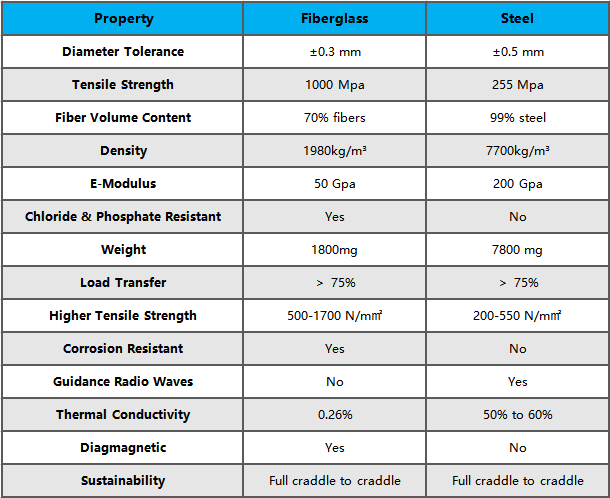 As a professional FRP rebar supplier, we have:
Spacious warehouse and sufficient inventory
Large-scale product variety
Fast and efficient transportation and delivery capabilities
Excellent after-sales service
Strict quality assurance system
We are committed to providing customers with the highest quality products and services.
Is fiberglass rebar stronger than steel rebar?

No, steel rebar has a higher tensile strength than fiberglass rebar.

Is fiberglass rebar more expensive than steel rebar?

Yes, fiberglass rebar is more expensive than steel rebar.

Is fiberglass rebar suitable for heavy-duty construction projects?

Fiberglass rebar may not be suitable for heavy-duty construction projects that require high tensile strength.

Can fiberglass rebar be used in areas with high electrical activity?

Yes, fiberglass rebar is non-magnetic and non-conductive, making it ideal for use in areas with high electrical activity.

Which is better: fiberglass rebar or steel rebar?

The choice between fiberglass rebar and steel rebar depends on the specific needs of the construction project, and both materials have their advantages and disadvantages.