Fabric Aeoration Grow Bag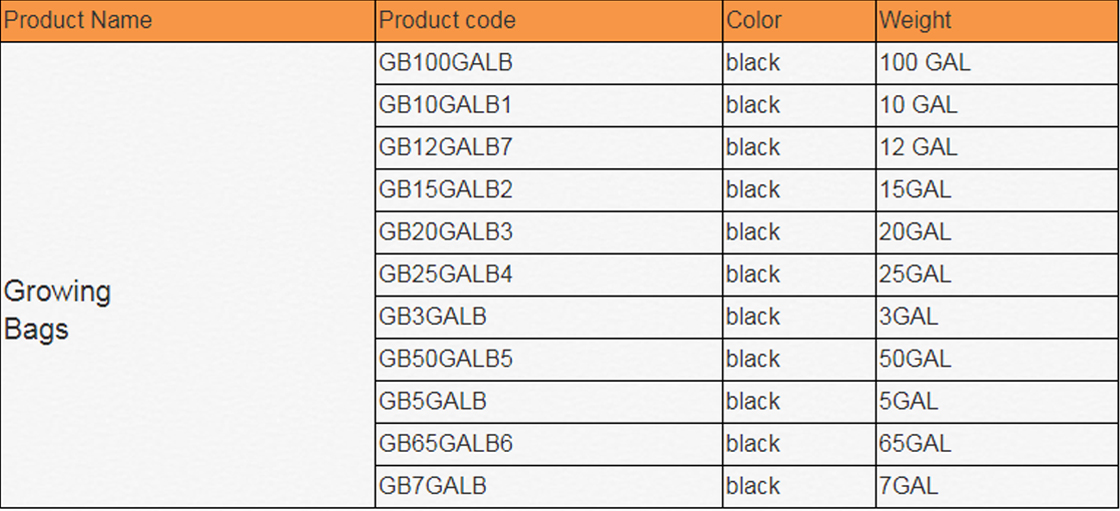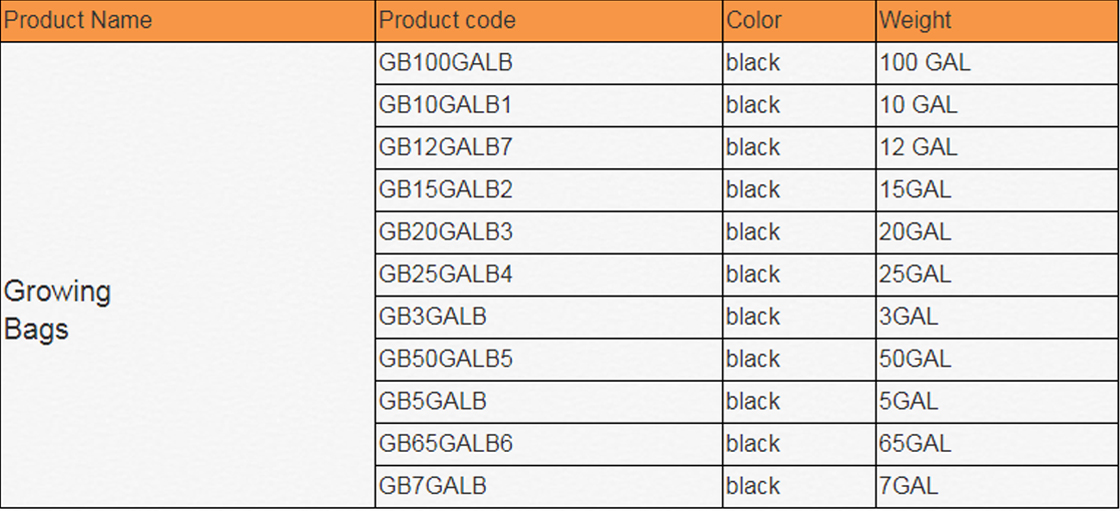 1.We provide premium breathable fabric grOw bags, with good drainage and aeration, which create a perfect environment for root developing both indoor and outdoor. 
2.It has Sturdy handle straps for easy & safe lifting and moving.
3.And it is foldable for easy storage. 
4.This bag is conductive to root growth, flower blossoming and fruit ripening. It also helps prevent insects and deseases.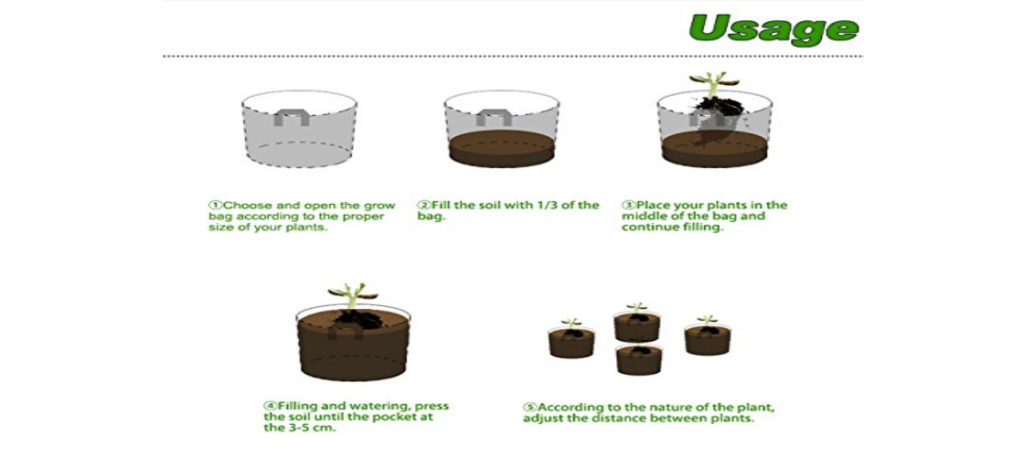 Horizional Plant Grow Bag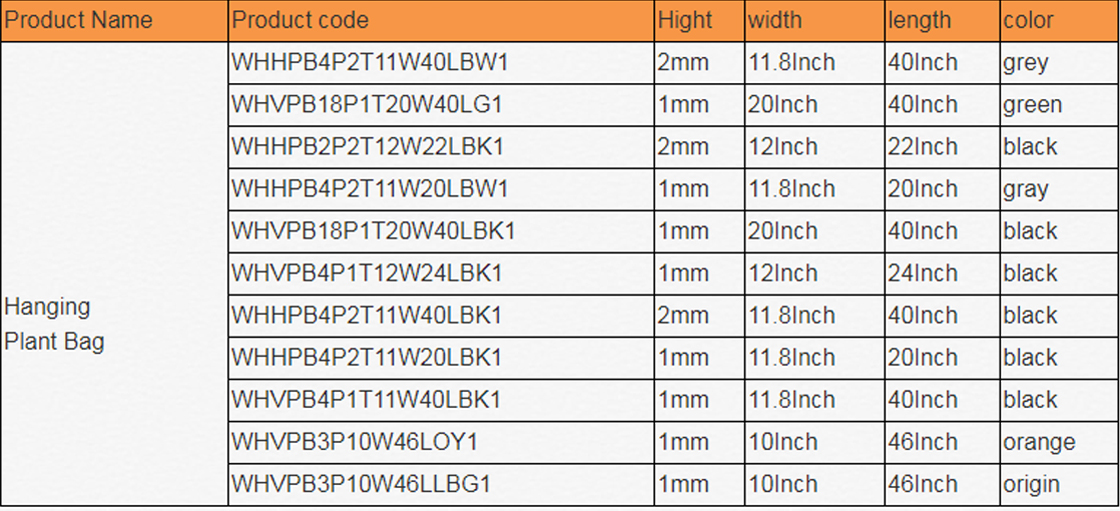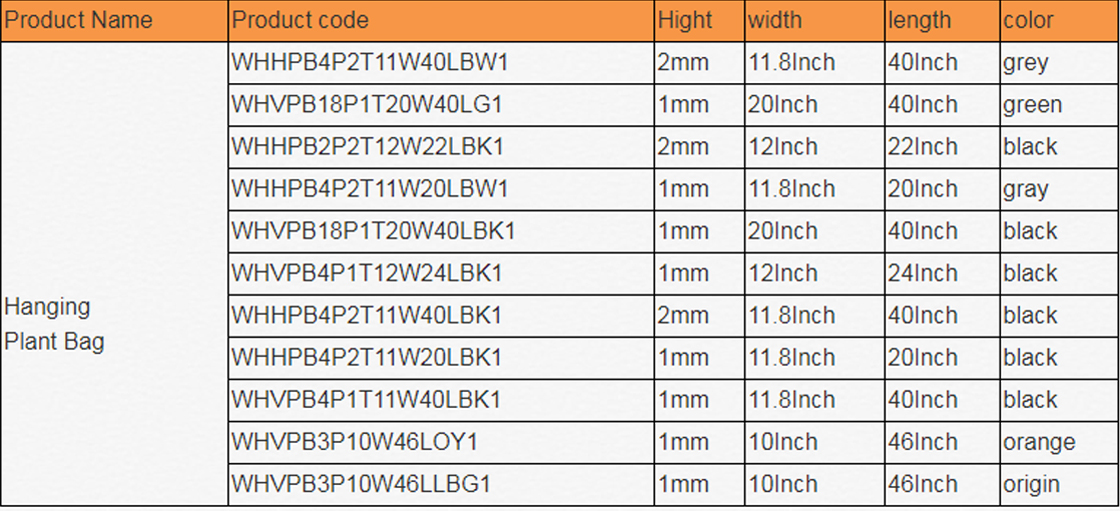 Environmental Protection Material : Baize material ,it is orrosion resistance & oxidation resistance also reusable, generally use more than 5 years in outdoor 
Convenient to Fixed : There are fixed eyes around the bag .It's very convenient to hang on rope ,ties,nail ,etc..
Simple to use: can be directly used like a flower pot. Put soil in , start planting ! Small area growing just watering as a flower pot , large area growing need automatic drip irrigation system.
Save space: hang on the wall, balcony hanging, hanging trellis, fence, handrail hanging planting, take up less space .
It's fitable for growing small vegetables, herbs, colorful flowers
Better to keep the original description
Wall hanging , Nter bag New design for gardeners' choice ,can be used in balcony, patio, apartment to grow plant.
Not only for out door growing pant but also can used for indoor decoration.
You can use it to grow flowers ,vegetables ,strawberry . Top convenient & easy to use also save space .
You will never worry about eating something that you grow it byself . Even saved weeding, can used as furniture receiving bag 
Someone who curious about pocket size how to choose, A : If plant roots need put deeply in the soil ( much soil ) , choose big pocket, if not need to much soil choose the small pocket. 
Application:Plants, flowers, strawberries—Home office—balcony —Interior decoration—outdoor venues—fence wall —Material: Wool felt, strong corrosion resistance and oxidation resistance—Reusable, last for at least 5 years—With fixing holes, easier to fix using ropes, nails or hooks—Suitable for all kinds of plants, vegetables, flowers and fruit— Let the environment full of green breath of nature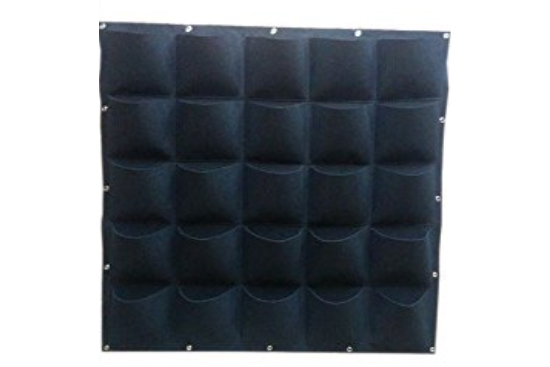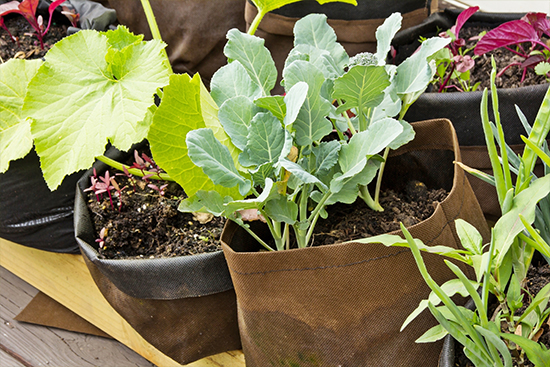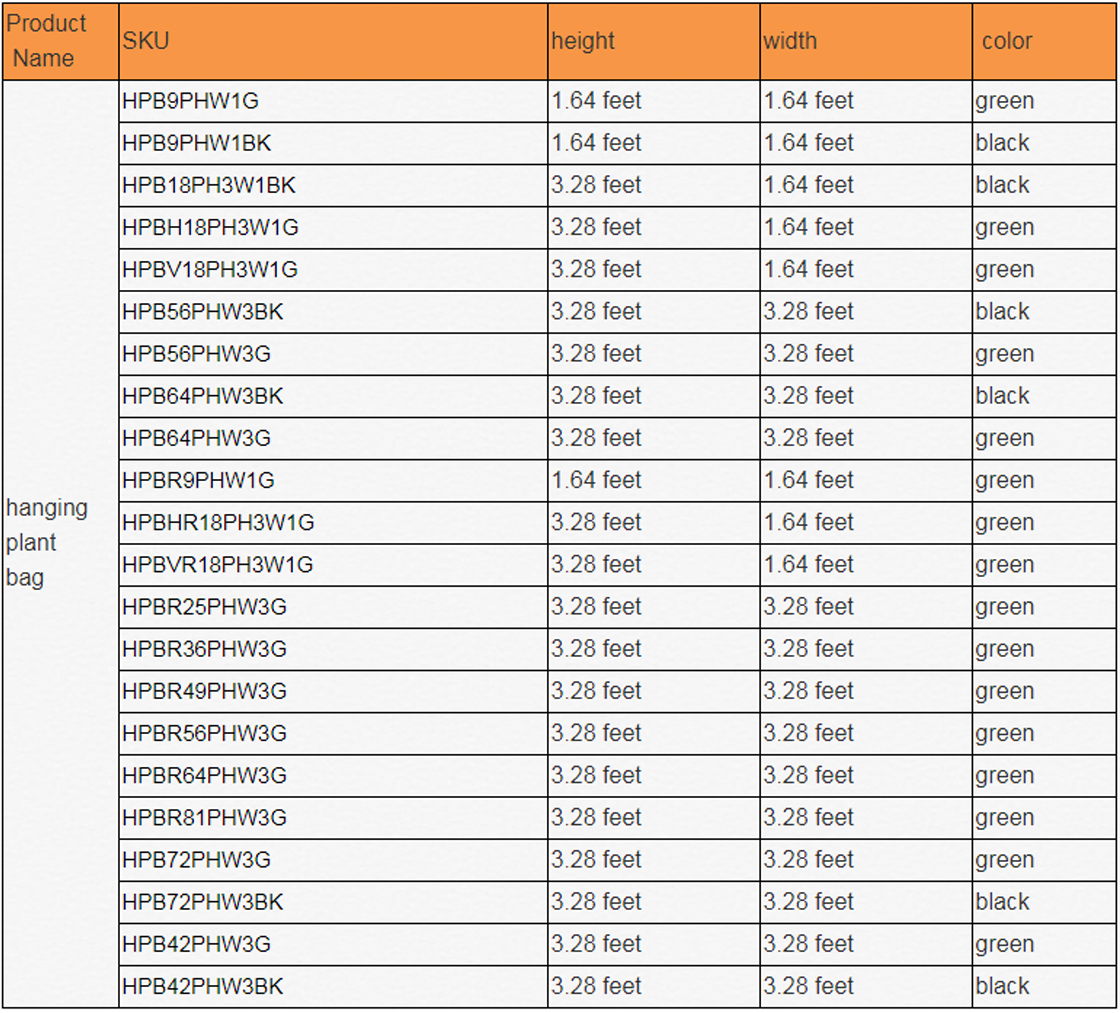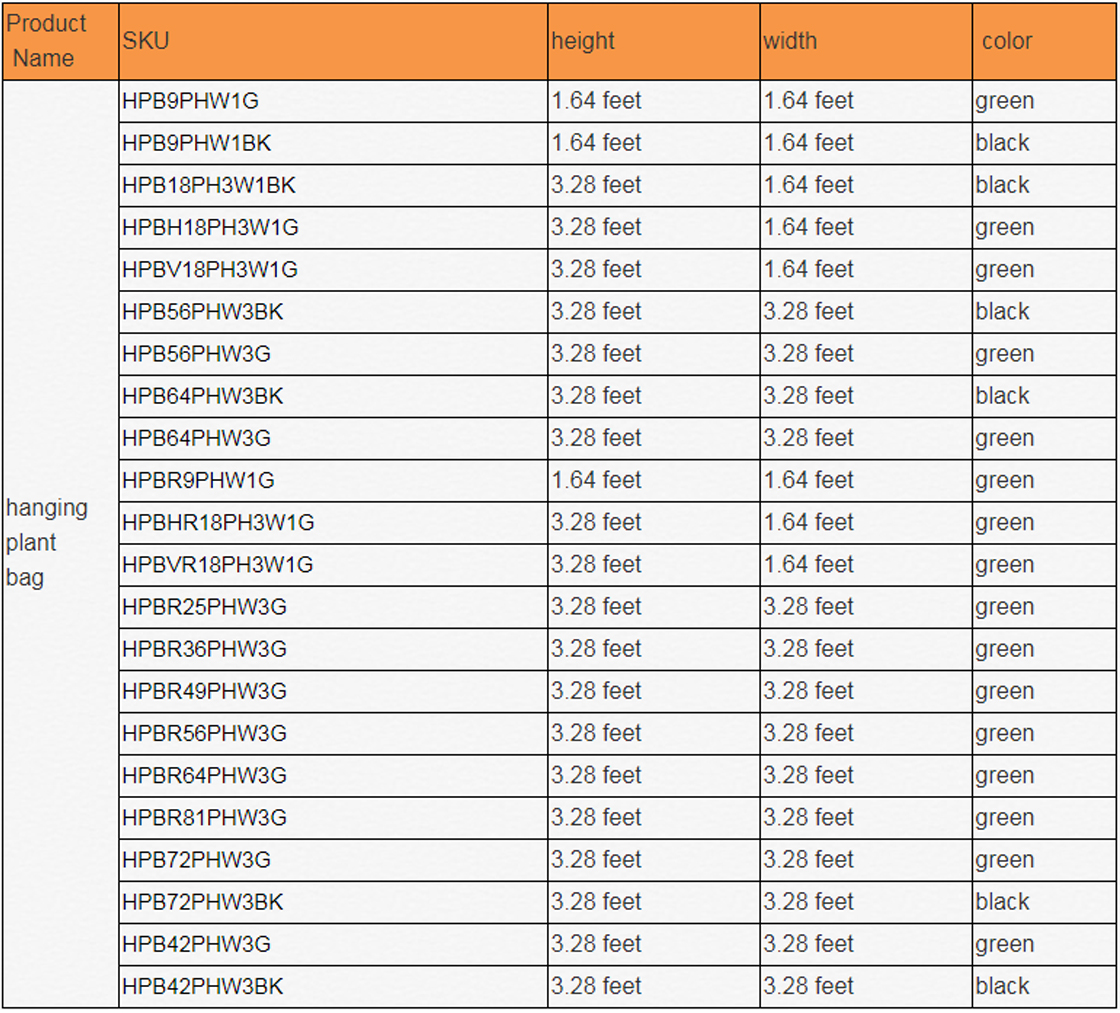 1.Quality quality Non-woven 
2.72 pockets Green&Black,H3.28ftxW3.28ft 
3.Quick & easy to wash and store for future use. 
4.Decreased risk of transplant shock, creates improved overall root structure. 
5.Application: Vegetables, herbs, various flowers that you like. 


This potato grow bage is made of PE material, strong, Non-toxic, washable, and great for keeping warm and mosit.
The window at the side of the bag is easier for you to pick vegetables without affecting other roots.
It has 3 draining holes at the bottom for drainage and breath.
2 handles on each side makes lifting much more easier.
The special structure of the lining with mesh will prevent messy roots.
Size: Height:16 inches; Diameter: 12 inches