1.Made of durable low density polyethylene material heavy duty Clear Plastic Film cover
2.Superior clarity, strength and toughness, weather-resistant and tear-proof
3.UV protection,allowed light transmission, also cold resistant and water proof
4.Protect plants and crops from the bad weather & enjoy longer growing seasons
5.Covers all your needs whether it is for single season, full year or 5 year protection


Agfabric Polyethylene Film ,Rated for 5 year use, 6 Mil Thick,92% Light Transmission. which enjoys five advantages:
1. Ue high-grade olefin raw materials, low haze, high transparency. This light transmission rate is high, the scattering rate is low, will be rapid warming in the morning.
2. Use anti-fog spray coating drying treatment, can inhibit the production of fog, eliminate fog drops can be achieved with the plastic film life in synchronization.
3. Use high-tech special organic insulation agent, so that the shed outside the infrared radiation is mostly reflected back. To ensure that the crop growth temperature at night, shortening the maturity.
4. Promote the greenhouse light enough, warm, fast release, relative humidity decreased, pests and diseases on the light. UV through more, bactericidal performance is good, very suitable for green vegetable cultivation.
5. Light transmission performance, strong photosynthesis, high temperature, yield naturally high.
buy from agfarbic online:https://www.agfabric.com/collections/greenhouse-film?nopreview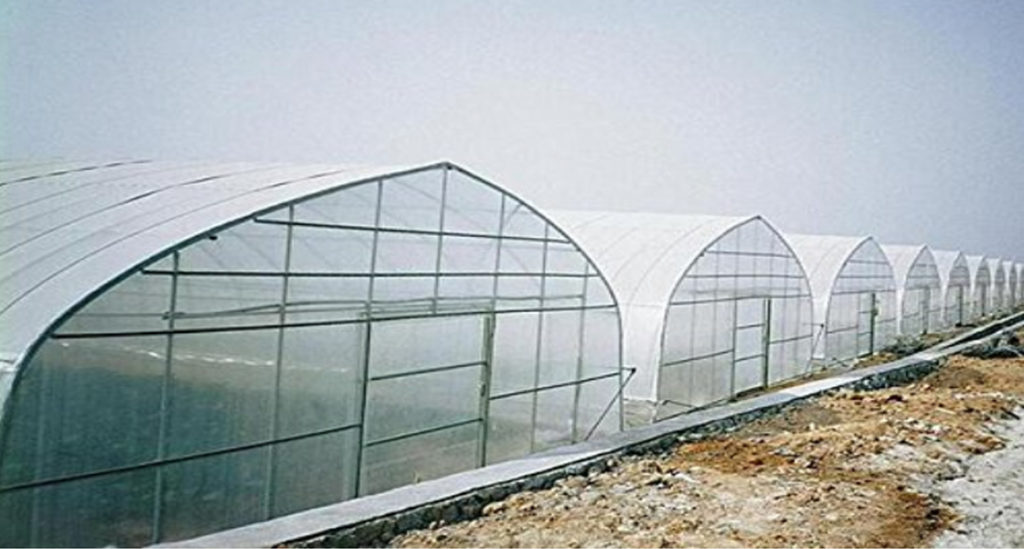 Greenhouse Clear Plastic Film
1.Clear Plastic Film cover
2.Superior Strength, At least 3 years service
3.Anti-UV, suitable for greenhouse cover
4.Light transmission, suitable for plant growth
5.Featured agricultural film, ideal for greenhouse, plant protect, low tunnel, DIY greenhouse

Agfabric greenhouse clear plastic is as good as it gets! Tough polyethylene unfolds easily, quickly and stands up to 4 years. Some growers have gotten up to 8 years out of their greenhouse film. Consider cleaning your film with soap and water to increase the life of the film. The thin yet durable polyethylene resin allows optimum light transmission for optimum plant growth. The infra-red additive helps to maintain a more stable greenhouse environment and reduces heat loss. The use of this product on a PVC frame will void the warranty if you do not use a primer on the pipe. If you order greenhouse film during peak season expect shipping to take up to 56 business days to ship. Be sure to allow yourself plenty of overlapping for a sure fit.