1.100% new HDPE material, high quality, durable, flexible
2.UV-block, anti-aging, weather-resistant, enjoys a great ventilation
3.Anti-hail netting, protects your plants,corps from hail damage
4.5 Years guaranteed, Reusable for great value

Agfabric anti-hail netting is one of our new products to help you get better management of your crops. With this netting, you can provide wind protection for your plants, get your crops away from hail damage. Things get so easy.
100% New HDPE material ensures a long time of using.
Strong and flexible.
Easy to apply and you can cut it into any size you want.
Can be used for any season, just use it to protect crops from wind, high temperature and hail.
Use it as garden netting, bird netting, pond netting as you wanted.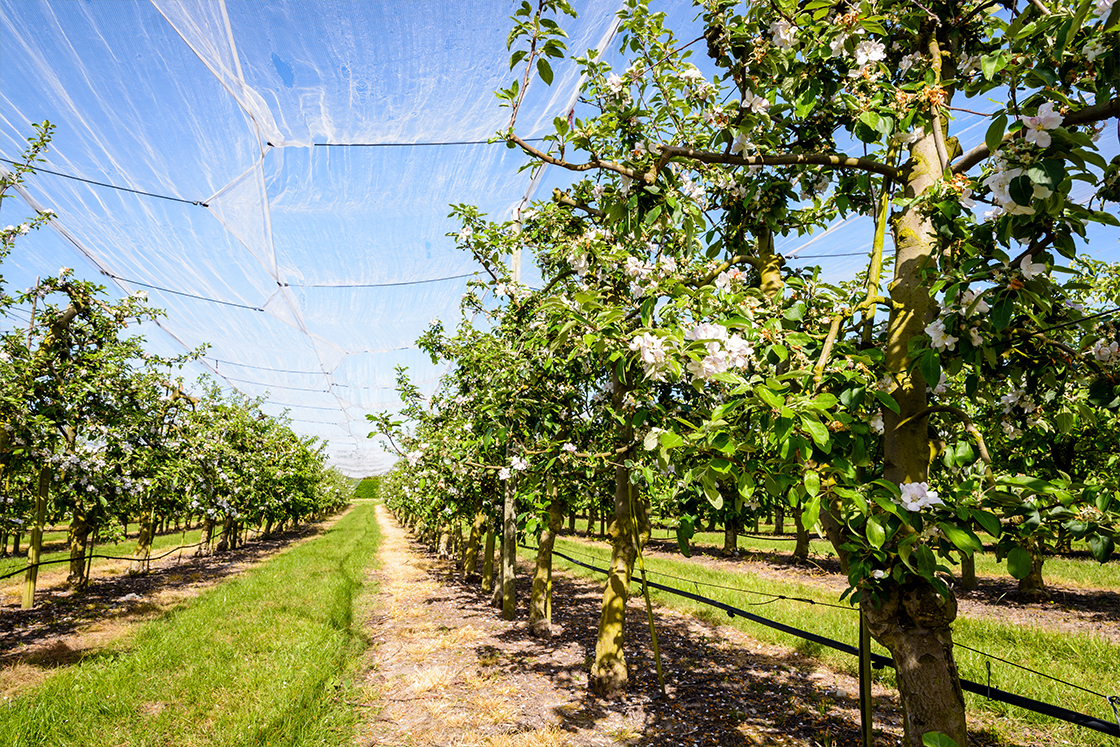 Diamond Shaped Anti-Hail Netting
1.100% new HDPE material, high quality, durable, flexible
2.UV-block, anti-aging, weather-resistant, enjoys a great ventilation
3.Anti-hail netting, protects your plants,corps from hail damage
4.More than 3 years guaranteed, Reusable for great value
5.Can also be used to manage shading, bird netting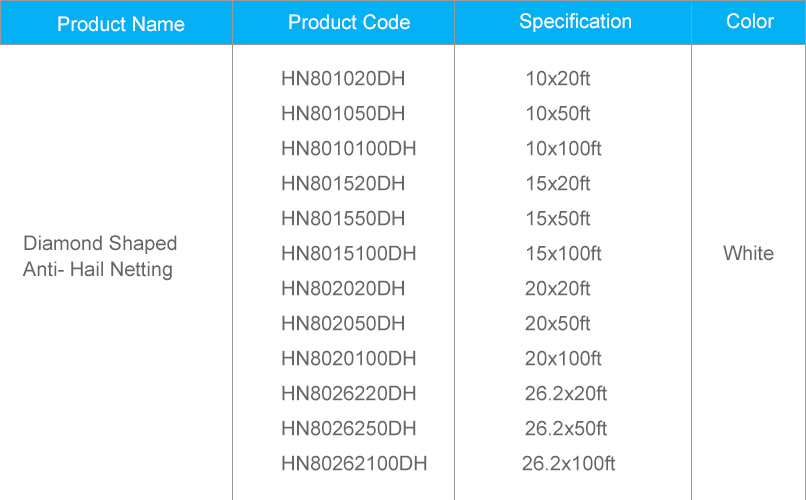 Anti-Hail Netting is a new environmentally friendly agricultural technology,widely used in vegetables, rape and other cropes.Can also be used to manage shading, bird netting .
Anti-Hail Netting is the first choice for physical control of various crops and vegetable pests.
Effectively prevent crops from all kinds of hail, frost, rain and snow and other weather hazards.
Creating a suitable condition for the growth of crops to ensure a substantial reduction in vegetable field chemical pesticide application, so that the output of crops be quality and healthy.
Anti-Hail Netting is the first choice for for physical control of various crops, vegetable pests.
Special diamond mesh and weave,durable and flexible