Fiberglass Stakes for Plant Support
Wellco Fiberglass Stake, made from E-glass fibers that allow for flexing without breaking, it's a great alternative to bamboo and wood stakes.
Different height to choose from: 1′, 2′, 3′, 4′, 5′, 6′, 7′, 8′ and more.
Different diameter meets your need: 1/5", 1/4", 5/16", 3/8", 1/2", 5/8", 3/4", 1", etc..
Different colors make it more attractive: Dark Green, Red, White, Orange, Lime Green, Yellow, Blue, etc..
Sometimes plants can withstand the elements on their own, while others may need help standing up and thriving. The main purpose for staking plants is to provide support for the plants, whether they're flowers or vegetables or plant.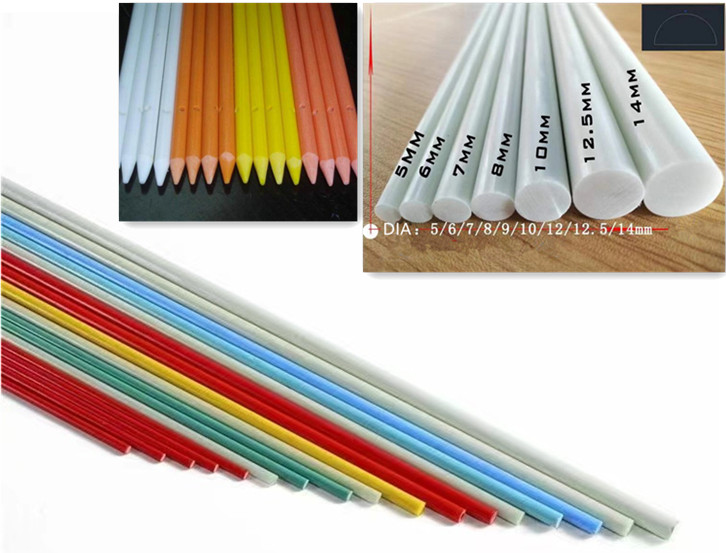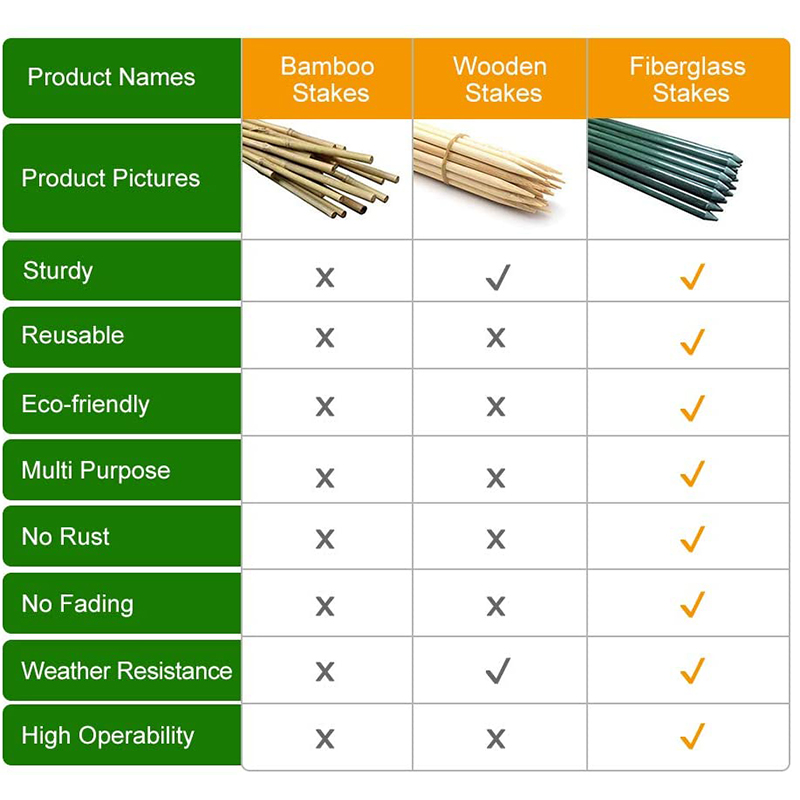 There are 9 advantages:
UV protectorant on each fiber on both interior and exterior of stake.
2. Chemical resistance, will never rust or rot.
3. Will survive more growing season than bamboo stakes and wood stakes.
4. Lightweight but sturdy.
5. Easy to install with the tapered end.
6. Easy to cut to any length you want.
7. Long life expectancy.
8. Smooth surface finished, very gentle for your plants.
9. Hard to break and split during transportation and usage.
These flexible stakes allow movement during windy conditions, yet limit the range, to reduce permanent damage during high winds. This natural movement stimulates root establishment and allows for max growth potential.
Promote strong trunks and large root systems and reduce storm damage. Labor saving! No re-staking, No bent stakes, No leaning trees.