Two decades' fiberglass pultrusion experience, holding industrial leading production technology.
Plant care products and services to support all growers' growing business or hobby. 
Vast variety of comforters by our exclusive designers bring you a chic home touch. 
Raw material purchase, design, production, quality inspection, transportation and service.
Makes supporting system easier for farm work and your garden in all seasons.
Simple curtains for easy space sectioning and neutral colors compliment any veranda.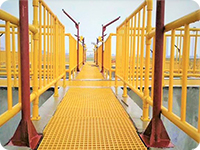 Electricity, landscaping, the railway station, wastewater treatment,
agriculture, etc.
Includes frost protection, sun protection, and insect barrier in a different sizes, colors, styles.
Bikes with all the attributes but at less than half their price from our competition.