Bird Netting Insect Netting Garden Netting Series Products With more than 10 years experience, Mr. Garden dedicates to providing you the best home and garden products. 
We now bring you this new designed bird barrier netting series. It's such a great alternative to insectide and traditional black bird netting which may do harm to birds or other animals. 
Made of high quality PE material, it can last a long time. Mesh material is light weight but durable, transparent which is so convenient. Zipper and rope make it easier during application and make it possible to reuse it. When you don't want to use it, just take it away from your plants and fold it up. 
So many size are now available: 39″x39″, 49″x55″, 72″x72″, 84″x72″, 84″x84″, 84″x96″, 96″x96″, 96″x120″, 120″x108″, etc. Just pick the one suitable for you and give it a try! Satisfied guaranteed.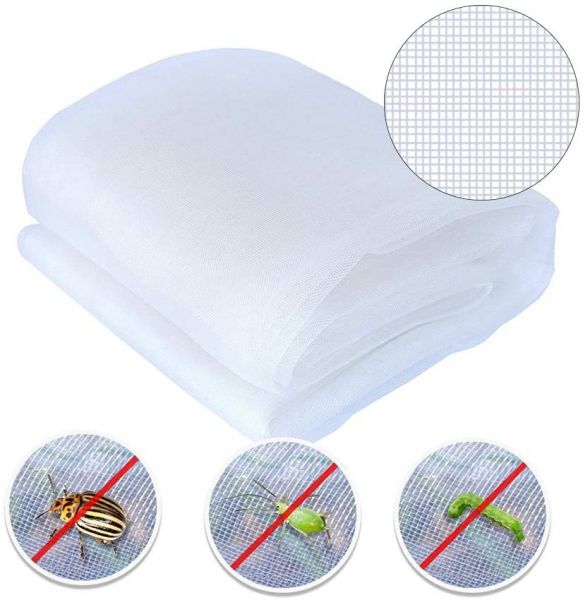 Advantages:
Standard insect netting is made of high quality mesh cloth with PE material
Garden bug netting works well to protect vegetables, flowers, plants and fruits from birds, moths and insects while letting water, air and sunshine get through
See-through plant netting help check the progress of your plants, is breathable, odorless and flexible
Can be cut into other sizes as needed, prevent UV damage in summer and frost damage in winter, sturdy enough to fold up after one season and reuse
Fine mesh, neat edge. Size: 10Ft x 10Ft. Mesh size: 0.03×0.03in